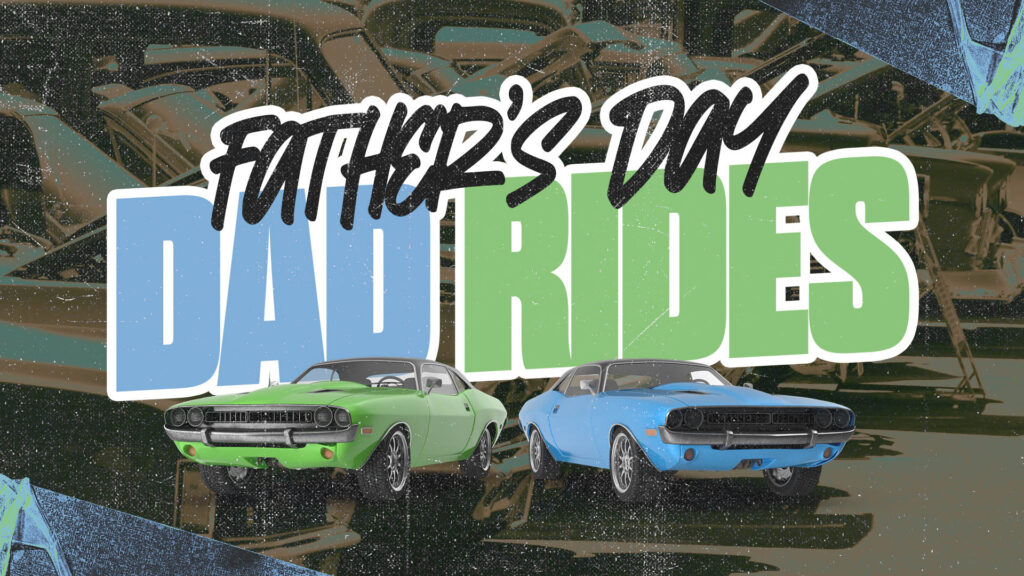 Father's Day "Dad Rides"
June 18 // 8:00AM-1:00PM
What guy doesn't like a sweet "Ride"?
Father's Day Sunday is your day to show yours off!
Car. Truck. Van. Motorcycle. If it's cool, it shows.
What do you have?
Classic, Custom, Convertible.
Racer, Hot Rod, Antique.
Off-Road, Low Rider, Hippie Van.
Sport Bike, Chopper, Cruiser.
We want to see it.
On Father's Day we want to fill our Heavenly Father's lot with "Rides" and our hearts with praise.
This family event is FREE & OPEN TO ALL!