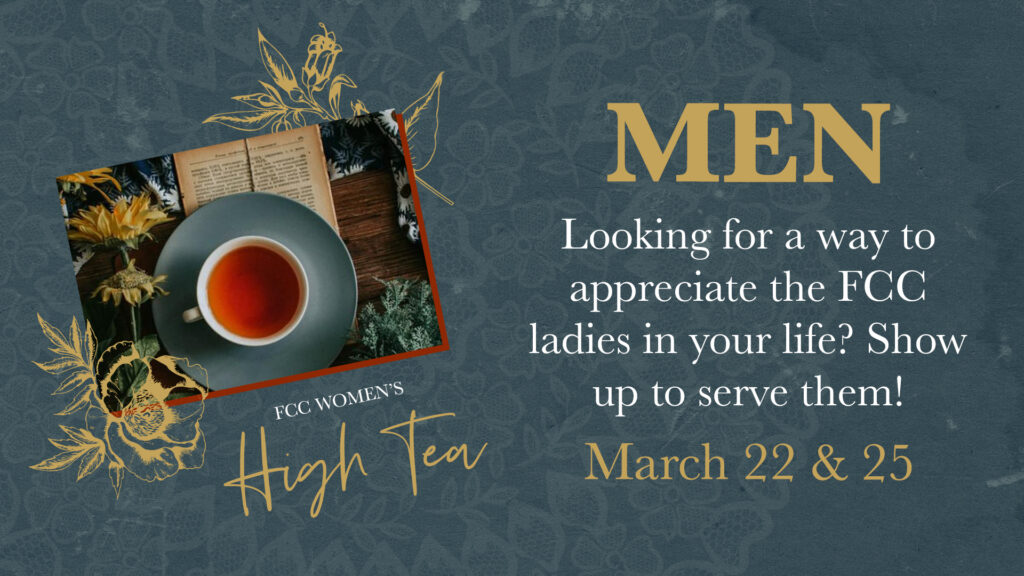 FCC High Tea – Men Serving Sign-Up  
March 22 – March 25 

Looking for a way to appreciate the FCC ladies in your life? Show up to serve them! Setup on Wednesday, serving at the actual event, and teardown after the event are all needed.
Three Opportunities to Serve:
Tear down and set up tables for the High Tea on Wednesday, March 22nd starting at 6:00PM.
Pizza will be provided.
Serve the women at the High Tea on Saturday, March 25th from 9:00AM-1:30PM.
Lunch will be provided.
Help set up the sanctuary for Sunday morning on Saturday, March 25th from 2:30-4:30PM.