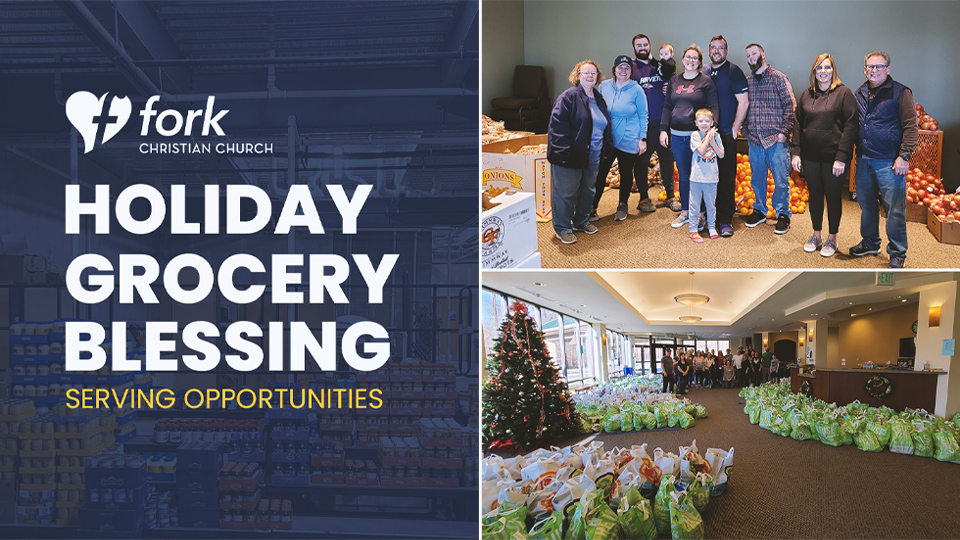 Holiday Grocery Blessing Serving Opportunities
November 12 – December 19
FCC is partnering with Baltimore County Public Schools to bless over 200 families in need during this Christmas season. 
Together we can make a real difference in someone's life.  Want to help?  Here's how:
Nov. 13 – Dec. 11 – Donate! As a church we are collecting non-perishable food items in the Worship Center Lobby.
Dec. 17 // 10am – 12pm – Pick Up Produce! Trucks and drivers needed to pick up fresh produce and transport back to FCC.
Dec. 18 // 1:30pm – 4:00pm – Food Packing Event! Pack the groceries and separate by schools for delivery.
Dec. 19 // 9:00am – 11:00am – Grocery Blessing Delivery! Deliver bags of food to the various schools!
Want to volunteer for more than one opportunity? Please let us know when we contact you with details!