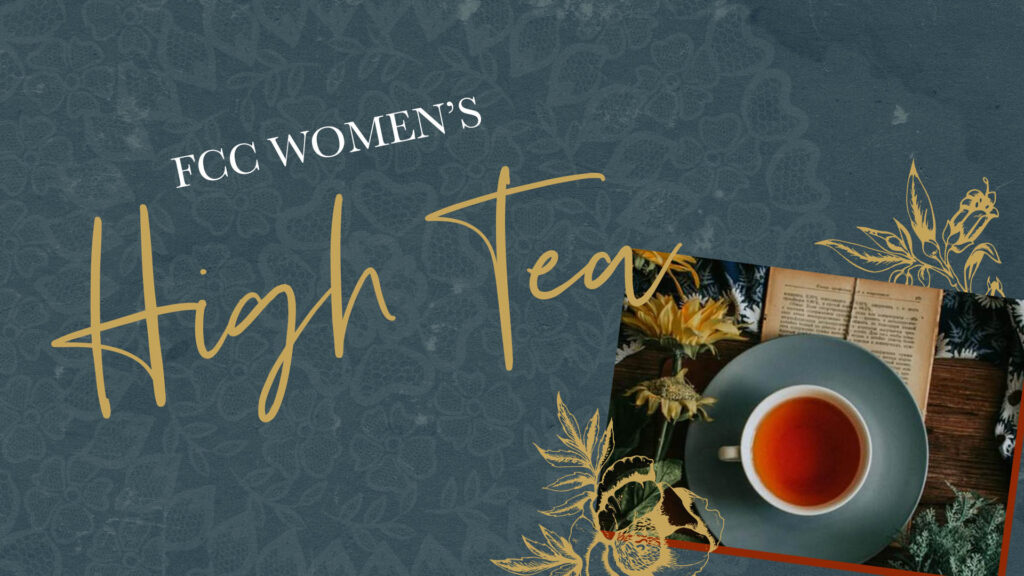 FCC Women iNC High Tea
March 25 // 10:30AM–1:30PM

Women iNC invites you to Joy'n us for High Tea on Holy Grounds for Coffee, Tea and Thee.
Our Theme this year is "Joy".
Enjoy a 3-Course meal, fellowship, and prizes.
Come dressed for High Tea or come as you are.
This is a free event.
Donations will go to support Revive Us Ministries
Doors open at 10:00AM
This event is open for all women ages16 and older.
You do not need to already have a table/group in order to attend.
RSVP No later than March 12, 2023